About Emilie
Emilie is a a computer science educator located in Seattle, Washington.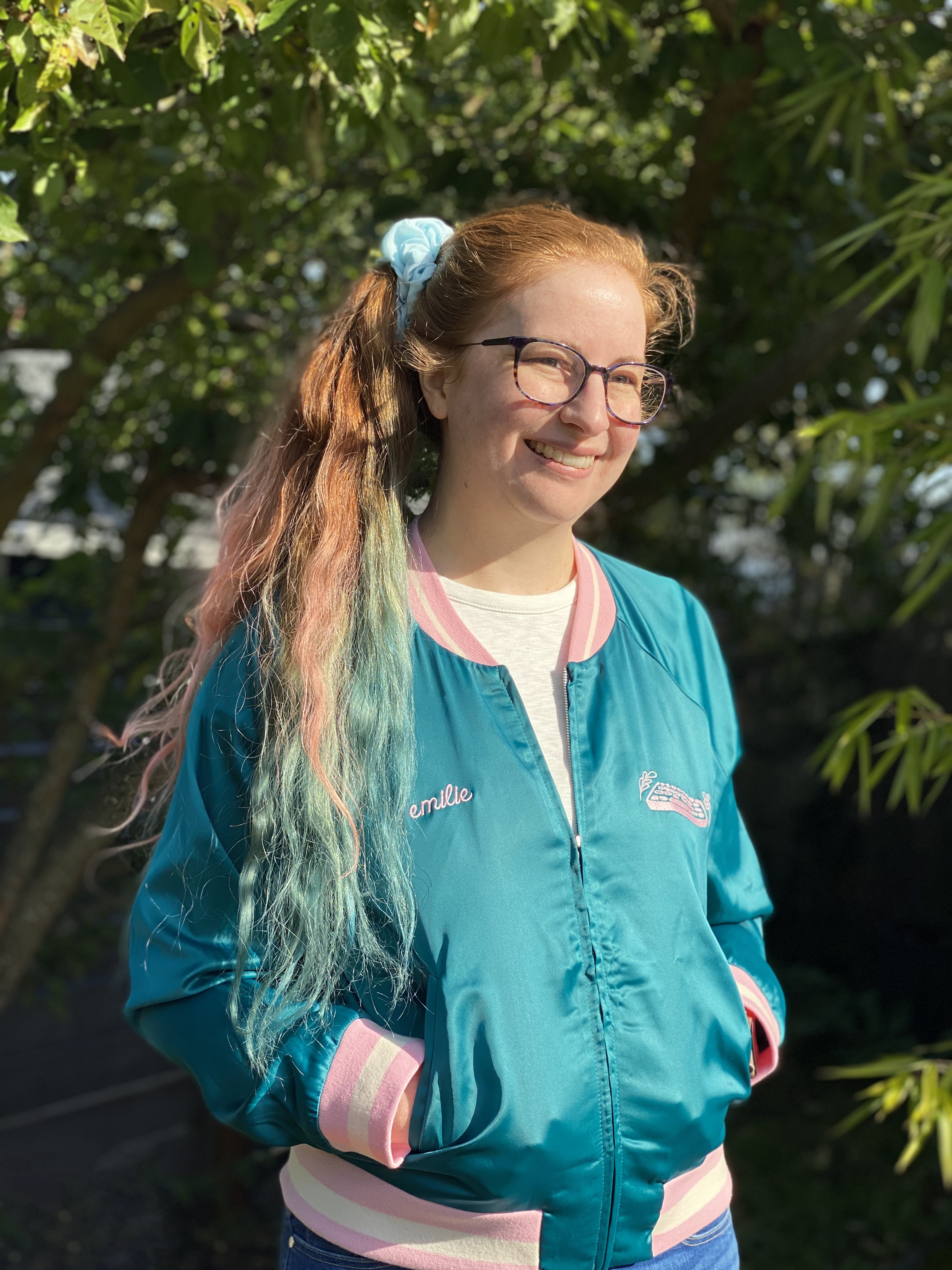 Originally from Santa Barbara, Emilie holds three degrees from UC Santa Barbara: a B.A. in Mathematics, a B.S. in Computer Science, and a M.S. in Computer Science. She has also lived in the South San Francisco Bay Area. Emilie enjoys living in the Pacific Northwest with her cat, Jemima, and is grateful to have found a feeling of home in Seattle.
Emilie loves all things cute and techie, and runs a cute tech blog of projects and tutorials for those interested in learning more about technology.
In her free time, Emilie enjoys playing video games on her self-built gaming PC and streaming on Twitch. Her current favorite games include Animal Crossing New Horizons, League of Legends, and Pokémon Go. In 2017, Emilie played for for the San Francisco Ionics, an amateur League of Legends team, and contributed to the team's championship win. Aptly, Skitty is her favorite Pokémon.
As a member of the Cute Keyboard Club, Emilie also builds mechanical keyboards. Her current favorite switches are Kalih Speed Golds. click clack
Emilie also collects fountain pens and enjoys drawing.
In 2015, Emilie completed the Nike Women San Francisco Half Marathon.
As a cat-rescue advocate, Emilie has volunteered at various cat shelters. She created and manages a Pusheen Facebook fan group with over 25k members.